'Bumblebee' Early Buzz: This is What 'Transformers' Fans Have Been Waiting For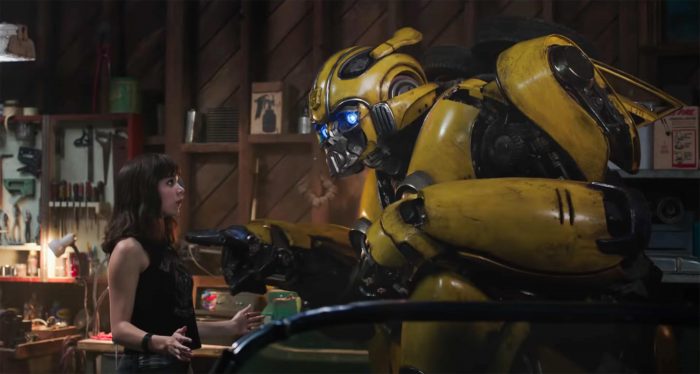 This month brings yet another installment in the Transformers franchise in the form of the spin-off Bumblebee. But if the early buzz is to be believed, this time we have a movie that not only please fans of the original Transformers animated series and movie, but also delivers a story with some character and heart that isn't overshadowed by director Michael Bay's signature directorial style and overstuffed plot.
Find out what people are saying in the Bumblebee early buzz round-up below.
These first reactions on social media couldn't be more satisfying. For a franchise that has stumbled over and over again with every sequel that followed the 2007 live-action debut of Transformers, it's fantastic to hear that they've finally delivered something that pleases fans of the original Transformers and seems generally crowd-pleasing as well. The fact that many are even calling it the best film in the franchise bodes well for the spin-off, and hopefully means the entire series is heading in a positive direction after this.
Travis Knight is at the helm of Bumblebee, which is obviously a big part of what makes this film stand out from the rest of the Transformers movies that all started to feel the same after awhile. Most audiences couldn't even tell you what happened in which sequel or even tell most of the Transformers apart from each other (with the exception of Bumblebee and Optimus Prime). But this sounds like a hit, and it just might surprise us by being a hit later this month.
Bumblebee is written by Christina Hodson, and stars Hailee Steinfeld, John Cena, Jorge Lendeborg Jr., John Ortiz, Jason Drucker, and Pamela Adlon, with Dylan O'Brien as the voice of Bumblebee and Angela Bassett and Justin Theroux as the voices of the Decepticons called Shatter and Dropkick
Here's the official synopsis for Bumblebee:
On the run in the year 1987, Bumblebee the Autobot seeks refuge in a junkyard in a small California beach town. Charlie, on the brink of turning 18 years old and trying to find her place in the world, soon discovers the battle-scarred and broken Bumblebee. When Charlie revives him, she quickly learns that this is no ordinary yellow Volkswagen.
Bumblebee opens in theaters on December 21, 2018.
The post 'Bumblebee' Early Buzz: This is What 'Transformers' Fans Have Been Waiting For appeared first on /Film.
Source: SlashFilm.com